History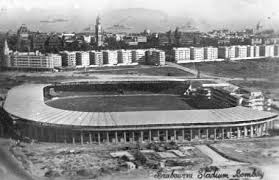 The Cricket Club of India is one of the crown jewels of Mumbai city. Historically, it represents an era of excellence. Geographically, it represents a prime property quarter of the world. But, most importantly, even today, it represents the aspirations of those who strive for nothing short of the maximum.
The establishment of CCI goes back to a poignant episode involving the Maharaja of Patiala. The Maharaja once visited the Bombay Gymkhana to watch a cricket match, only to be informed that he could not sit amongst the Europeans who enjoyed a separate enclosure. The hurt and distressed Maharaja vowed to create a facility where no such practice existed. 
The early years during the formation of CCI and the construction of the Brabourne Stadium had many emotional and inspiring stories of the few good men who came together to realize a dream on behalf of every Indian sports lover. Founded in 1933, CCI's promoters were largely those who had also founded the Board of Control for Cricket in India (BCCI) in 1928. CCI was conceived with the aim of promoting sports in general and cricket in particular. The driving force behind the idea was Grant Govan, a Delhi-based English businessman. Thus, the CCI was set up with its registered office in Delhi.
One of its earliest objectives was to build a cricket stadium in Bombay. But availability of land in the city has historically been an issue, and hence a challenging objective. Even as the plan was about to be abandoned, Maharaja Dhiraj Bhupinder Singh of Patiala and Anthony S. de Mello took over the task and went about it with due diligence, crossing hurdle after hurdle.
Governor Brabourne strongly believed that the stadium would immortalize him. A piece of land measuring 90,000 square yards was given to the CCI and the rate agreed was Rs 13.50 per square yard. Gregson, Batley and King were appointed the architects while Shapoorji Pallonji & Co. was appointed as the construction contractors.